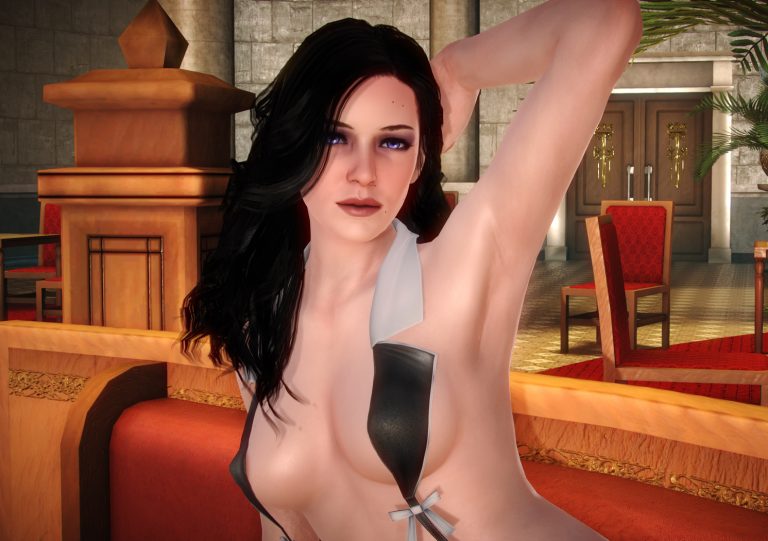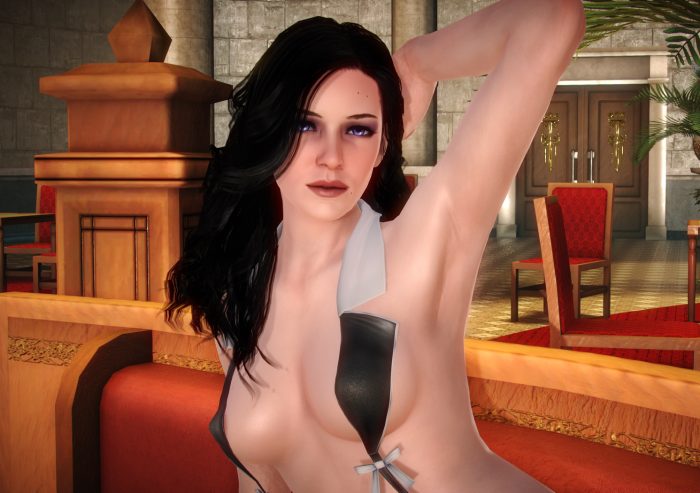 Another request done. This one was hard, the face rig wasn't as good as I expected, and I lost all the available morph at some point in the middle of editing the mesh. So I had to fix the rigging a bit.
The hair was also difficult because her hair has a lot of overlapping. Such is the case that I had to use alpha testing with no transparency for one of the layers to avoid transparency glitches. It's not amazing, but at least it looks better than in SFM I guess.
Now on to the good stuff. I added 5 variations of her face normal map.
Also, I was finally able to add additional morphs to a face part that didn't have them. Namely, the model for tears level 2 now has face morphs. To test this, I gave her a running maskara when her tears are at level 2. This might mean that we can add additional morphs to any face part, or even add face parts (like, maybe add eyelashes to men).
Since it's easier to understand with pics, see the gallery:
Anyways, enough blogging.
Head Type (F) 200032
Eye (F) 254757
Eyebrow (F) 251194
Eyelash 252194
Face Type (F) 250196
Face Type (F) 250197
Face Type (F) 250198
Face Type (F) 250199
Face Type (F) 250200
Lip Type 257208
Eye Shadow 253215
Cheek Color 256076
Mole 259116
Hair Back 201217
CustomList:
roy12_yennefer_00.unity3d
Install:
First download the main mod and extract the abdata folder of the 7z into your HS main directory, if asked to merge, say yes.
Same for any updates.
Then get the card that pertains to your version of the game (you can see it at the main menu, top right):
If you have 1.20, download and extract the cards for 1.20 (read the red text at the download section).
If you have 1.10, download and extract the cards for 1.10 (read the red text at the download section).
Usage:
You can either put her cards in a room, or load her appearance to a new character.
Uninstall:
Remove these files:
abdata/List/characustom/roy12_yennefer_00.unity3d
abdata/Chara/roy12_yennefer/*
Changelog:
No version change: Fixed conflict with Mai Shiranui mod.
Initial version.
Credits:
CD Projekt Red.
CARDS (

read the red text please

):
For Honey Select 1.10

(

EXTRACT IN THE ROOT DIRECTORY, IF ASKED TO MERGE SAY YES

)
:
For Honey Select 1.20

(

EXTRACT IN THE ROOT DIRECTORY, IF ASKED TO MERGE SAY YES

)
: