REQUIREMENT: You'll need Wide Slider. Else you'll get something like this.
Also requires MoreSlotID for the second hair.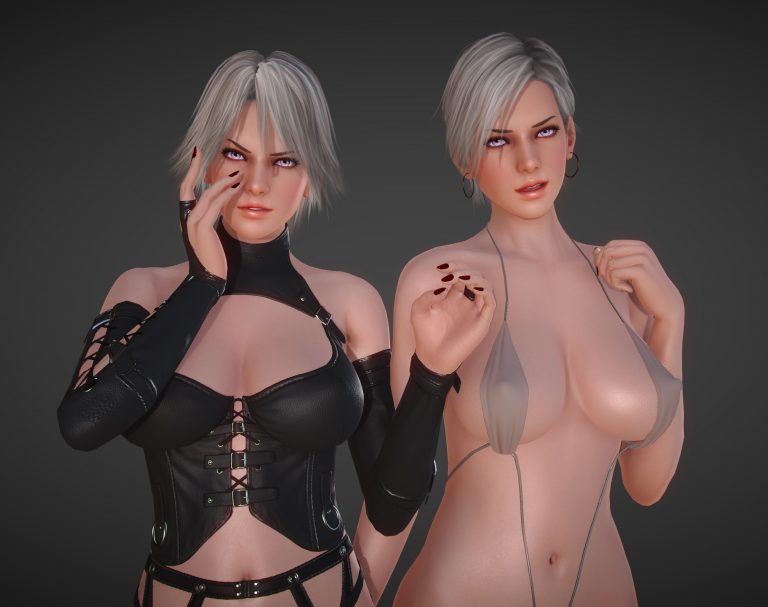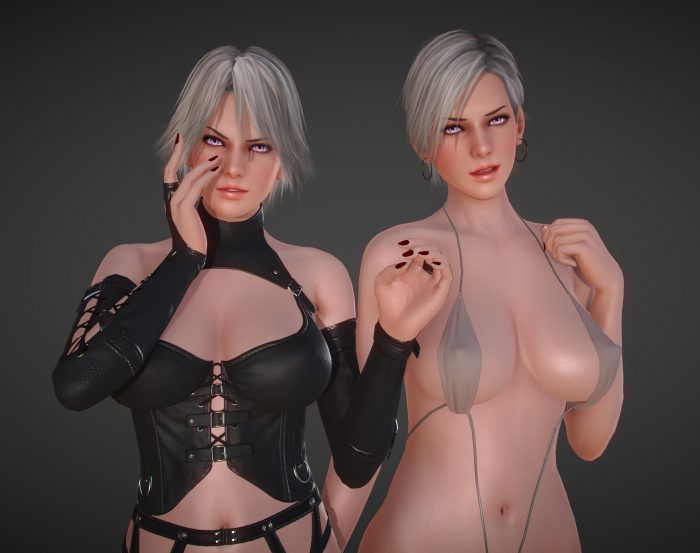 Slot/IDs used:
Face Type (F) 250060
Lip Type 257183
Head Type (F) 200005
Hair Back 201670
Hair Back 201941671
Hair Front 202675
Eyebrow (F) 251060
Eyelash 252060
Eye Shadow 253702
Cheek Color 256051
Eye (F) 254770
CustomList:
roy12_christie_00.unity3d
Install:
Extract the abdata folder of the 7z into your HS Trial main directory, if asked to merge, say yes.
Usage:
You can either put her card in a room, or load her appearance to a new character (I included the card).
If you're updating, reload her appearance from the new card.
Uninstall:
Remove these files:
abdata\List\characustom\roy12_christie_00.unity3d
abdata\Chara\roy12_christie\*
Changelog:
-Update 1.4:
Changed her UV map
Complete texture revamp again
Improved morphs
Added her second hair style
Removed scalp from face texture and added it as part of the hairs
Removed the tongue from the blowjob morphs to standardize her
Added her own eye textures
Now her head can be scaled horizontally
-Patch without version change, fix SlotID conflicts with 2017/04/28 DLC.
-Patch without version change, back hair fix:
I forgot to turn on a pair of back hair backfaces. This small patch fixes it.
– Update 1.3:
Complete texture revamp
Added cheeks and eyeshadows
New morphs
Fixed hair alpha layer ordering
Added a small patch that changes her blowjob face to not use the tongue, as per requested.
– Update 1.1:
Removed the neckseam
Made the occlusion map lighter
– Update 1.01:
Added HS tongue
Fixed tears
– Initial version.
Credits:
Team Ninja/Koei Tecmo