REQUIREMENT: You'll need Wide Slider. Else you'll get something like this.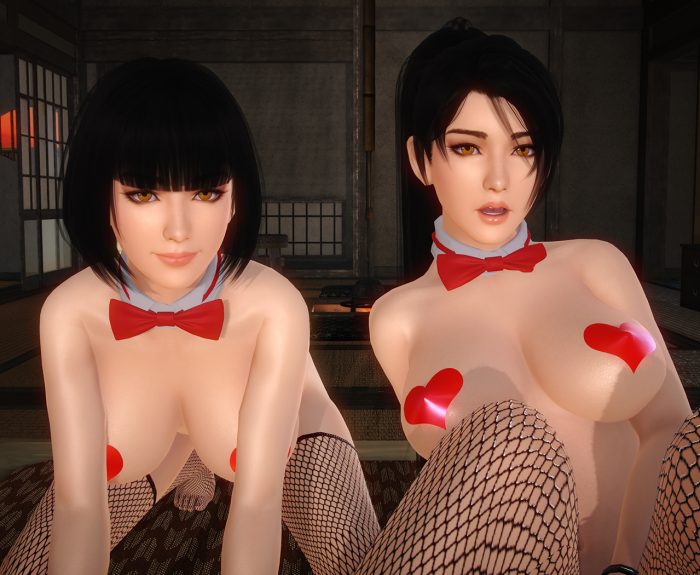 Slot/IDs used:
Face Type (F) 250170
Head Type (F) 200006
Eyebrow (F) 251170
Eyelash 252170
Hair Back 201170
Hair Back 201222
Hair Front 202175
Lip Type 257104
Eye (F) 254725
Eye Shadow 253701
Cheek Color 256052
CustomList:
roy12_momiji_00.unity3d
Install:
Extract the abdata folder of the 7z into your HS main directory, if asked to merge, say yes.
Then get the cards that correspond to your game's version.
Usage:
You can either put her cards in a room, or load her appearance to a new character.
Same for any updates.
Uninstall:
First remove the girl's cards. Then remove these files:
abdata\List\chara\custom\roy12_momiji_00.unity3d
abdata\Chara\roy12_momiji\*
Changelog:
1.2:
Improved diffuse (actually albedo) map again, softer now, makes Momiji look cuter.
Reviewed the expressions, now she actually opens her mouth.
Added her other hair.
Fixed the ponytail bones a bit.
Fixed previous hair textures.
Small fix for normal map.
Didn't need to remake the UV.
Added ability to modify head wideness.
Removed scalp from albedo map and made it a hair part.
1.1:
Improved diffuse and specular textures.
Added cheeks makeup overlay.
Improved morphs for the face, no longer so extreme.
Fixed her ponytail so it doesn't bend in weird ways, it has better weighting and animates better over all.
1.0:
– Initial version.
Known Issues:
The hair ponytail can clip a bit through the body with some poses since I've not found how to modify the collision, if that's even possible. If you're posing you can probably fix that with the additional bones mod.
Credits:
Team Ninja/Koei Tecmo
Direct Download:
Cards (DOWNLOAD FOR YOUR RESPECTIVE VERSION OF THE GAME):
For 1.2:
For 1.1:
 [Old textures (optional, requested, should still be compatible with current version, experiment at your own risk)]