YOU'LL NEED PLAYHOME'S MORESLOTID FOR IT TO SHOW UP AT ALL (here) AND DHH FOR THE HEELS (here search DHH)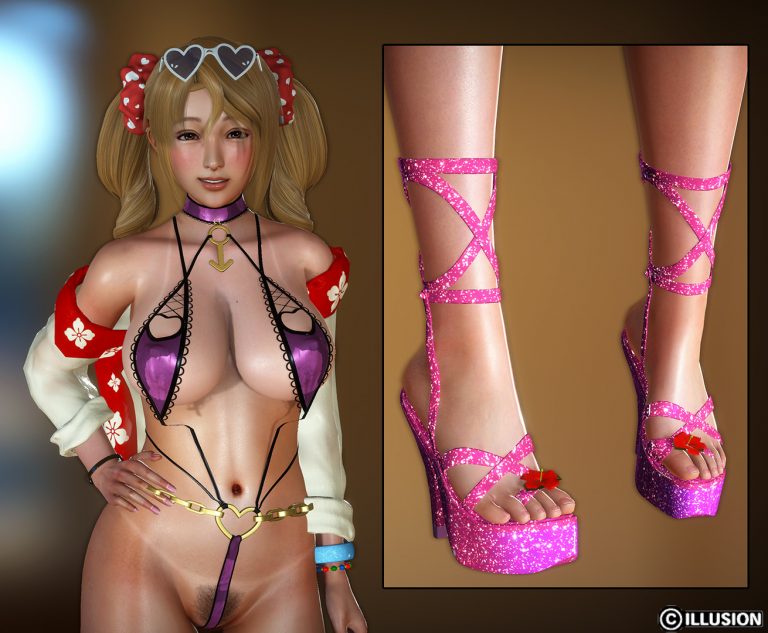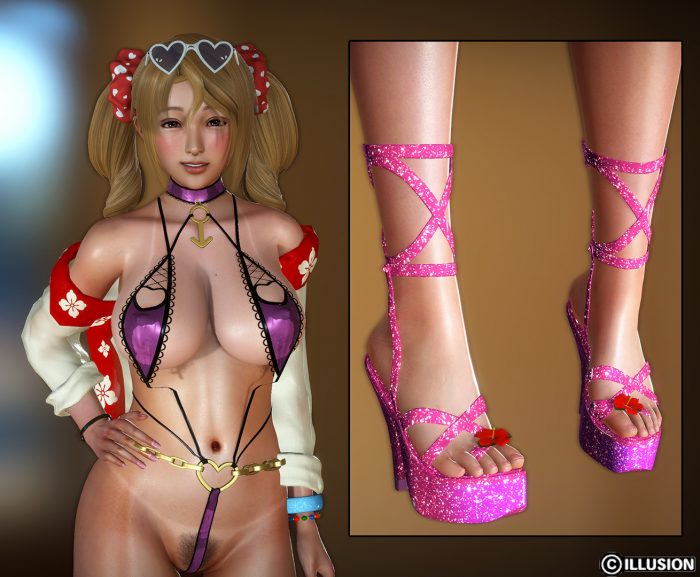 My favorite outfit, now in PlayHome.
Got the glitter for the heels and the bracelet working in the game.
You need MoreSlotID for the mod (and will need it for any of my upcoming PH mods), which also allows loading of external thumbnails.
You'll also need DHH for the heels, it's like GGMod but with a nice UI and repositioning of the feet and the hips.
Files:
abdata\wear\cf_shoes_roy00
abdata\wear\cf_swim_roy01
abdata\wear\cf_swimtop_roy00
abdata\accessory\ca_hand_roy00
abdata\accessory\ca_head_roy00
abdata\accessory\ca_megane_roy00
IDs:
360941900 Glitter Bracelet
360941901 4 Colors Beads
360941902 Silver Bracelet
352941900 Heart Shaped Glasses
209941900 Slutty Bikini
210941900 Half Dressed Shirt
215941900 Glitter Heels
350941900 Hearts Twin Tails Wrappers
Install:
Extract the abdata folder of the 7z into your HS main directory, if asked to merge, say yes.
Uninstall:
Delete the coordinate file.
Remove the files indicated in Files before.
in abdata\thumnbnail_R files:
p_acs_bracelet_roy00.png
p_acs_bracelet_roy01.png
p_acs_bracelet_roy02.png
p_acs_head_roy00.png
p_asc_glasses_roy00.png
p_cf_shoes_roy00.png
p_cf_swimtop_roy00.png
p_cf_swim_roy00.png
Version History:
Initial release
Known Issues:
I don't know if it will happen for you. But for me, every time I add a new mod for PH, the game crashes on startup at least once after that. After it crashes for the first time though, no more crashes. It's odd and I have no idea yet of why it happens.
Password for the archive: none