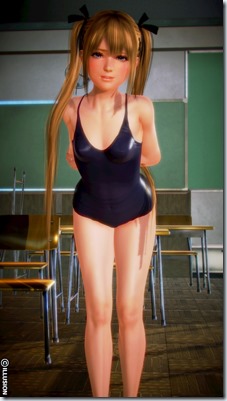 Slot/IDs used:
Head 200010
HairB 201183
HairF 202187
Eyes 254737
Eyebrow 251173
Eyelashes 252173
Cheeks 256055
Eyeshadow 253193
Face Texture 250174
Lips 257186
Head Accessories 350307 to 350310
CustomList:
roy12_marie_00.unity3d
Install:
Extract the abdata folder of the 7z into your HS main directory, if asked to merge, say yes.
Usage:
You can either put her card(s) in a room, or load her appearance to a new character (I included the cards). Note that you need the wide slider mod, since it helps me a lot with the eye positioning. Without it, you'll have weird problems, like her eyes not showing up or stuff like that.
Uninstall:
Remove these files:
abdata/List/characustom/roy12_marie_00.unity3d
abdata/Chara/roy12_marie/*
Changelog:
Known Issues:
The neck might look pointy in profile due to how the game scales the head. This happens even with vanilla heads. No way around it right now. If we ever get a vertex editor like the one we had in Skyrim that also affects the body, this could be easily fixable.
Credits:
Team Ninja/Koei Tecmo