REQUIREMENT: You'll need Wide Slider from now. Else you'll get something like this. 4K patch by HanmenNoAsura available (only compatible with face B).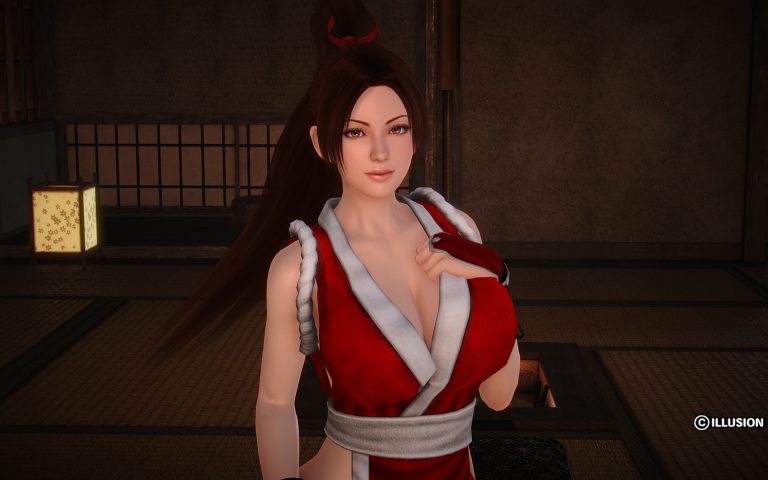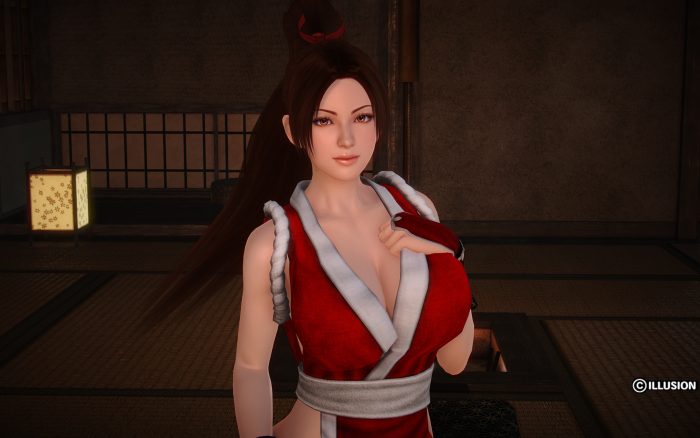 Alright, she's updated, and at least her new face looks better overall.
A comparison and a screenshot of the fixed hair:
Slot/IDs used:
Face Type (F) 250171
Face Type (F) 250172
Head Type (F) 200007
Head Type (F) 200008
Eyebrow (F) 251171
Eyelash 252171
Hair Back 201180
Hair Front 202185
Eye (F) 254735
Lip Type 257184
Lip Type 257206
Eye Shadow 253191
Eye Shadow 253213
Cheek Color 256053
CustomList:
roy12_mai_00.unity3d
Install:
Extract the abdata folder from the 7z into your HS main directory, if asked to merge, say yes.
Then download the cards for your respective version of the game. Extract the UserData folder from the 7z into your HS main directory, if asked to merge, say yes.
Usage:
You can either put her card(s) in a room, or load her appearance to a new character (I included the card). Remember you need Wide Slider (>0.8 if using Party DLC) to have her look right.
Uninstall:
First remove her cards from your game.
Then remove these files:
abdata\List\characustom\roy12_mai_00.unity3d
abdata\Chara\roy12_mai\*.unity3d
Changelog:
Version 1.2:
New head type added, with her original shape. Looks better to me.
The new head type uses very different textures on a very different UV map, so it's not compatible with the 4k patch. These textures are a bit nicer and the specular is smoother.
The new head type also uses very different morphs, they're less exaggerated. Ahegao is still ahegao though.
I removed the scalp for the new head type. It's now at the hair, like with most recent girls. It clips a bit with the neck though, expect a small fix for that later.
Renamed her old head type with an added (B). That old head is still compatible with the 4k patch and uses the same slot. Old cards should work correctly.
Fixed her ponytail bones, it should bend much better now, very useful for hair posing in Studio NEO.
Her hair textures look much better now.
Modified her eye texture from scratch. The pupil is now smaller. The borders of the iris are a bit darker now.
Replaced the sclera shadow texture with the one she should had been using from the start. Looks better.
Applied the same fix as the 4k mod for the eye highlight, no more mirrored highlights here. This applies for both head types.
Version 1.1:
Fixes eyes going blurry with DoF turned on.
Version 1.01:
Fixes eyes going white when looking far right/left.
Initial version.
Known Issues:
Credits:
Team Ninja/Koei Tecmo
SNK
Cards for version 1.10: