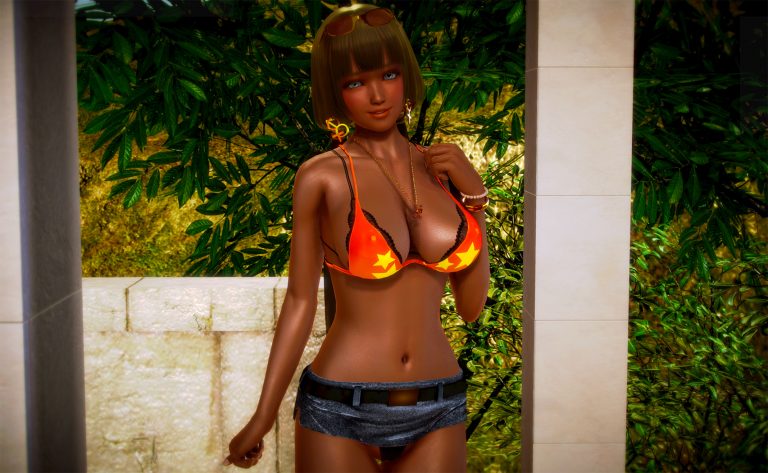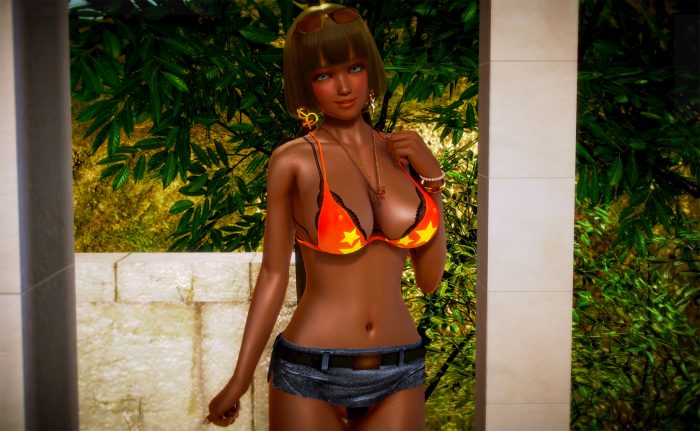 And here it is, for HS. Replaced the original chain of the necklace for the chain in the cross necklace that comes with the last DLC, so it now reacts better to physics. I've also modified the textures a bit, modified the belt's buckle a bit and added an earring. Also, it turns out you CAN make tops show the nipples and the bra too (the bra you see in the pics is just a vanilla one, you can remove it like with any bra), so you can have the girl wear it with or without bra, and whenever there's no bra (or there's a transparent one) you'll be able to see the nipple. Woah technology.
CustomList: roy12_top02.unity3d
IDs:
Normal Top (F) 205968
Normal Bottom 206968
Hand Accessory 360968
Hand Accessory 360969
Neck Accessory 354968
Ear Accessory 351968
Install:
Extract the abdata folder of the 7z into your HS main directory, if asked to merge, say yes.
Uninstall:
Remove these files:
abdata/List/characustom/roy12_top02.unity3d
abdata/Chara/roy12_mod/slut_outfit.unity3d
Version History: