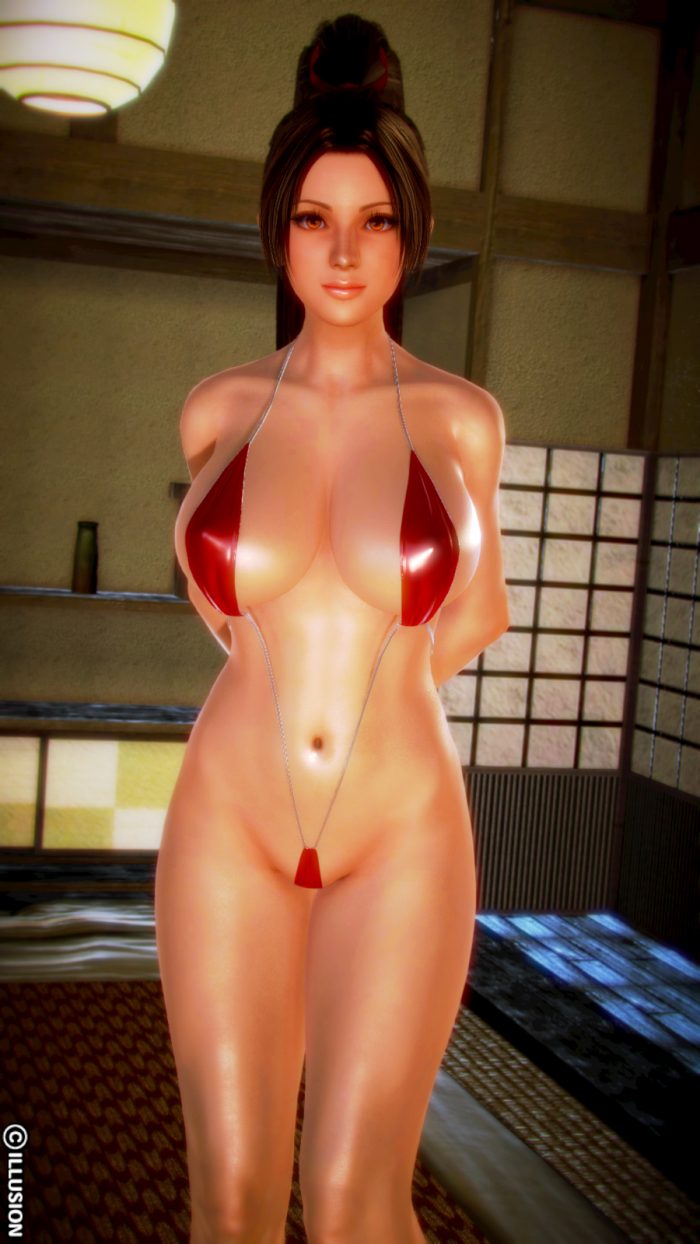 REQUIREMENT: You'll need Wide Slider from now. Else you'll get something like this. 4K patch by HanmenNoAsura available.
Slot/IDs used:
Head 200008
HairB 201180
HairF 202185
Eyes 254735
Eyebrow 251171
Eyelashes 252171
Eyeshadow 253191
Face Texture 250172
Lips 257184
CustomList:
roy12_mai_00.unity3d
Install:
Extract the abdata folder of the 7z into your HS main directory, if asked to merge, say yes.
Usage:
You can either put her card in a room, or load her appearance to a new character (I included the card). Note that you need the wide slider mod, since it helps me a lot with the eye positioning. Without it, you'll have weird problems, like her eyes not showing up or stuff like that.
Uninstall:
Remove these files:
abdataListcharacustomroy12_mai_00.unity3d
abdataChararoy12_mai*
Changelog:
Update 01: Fixes eyes going white when looking far right/left. This is an experimental fix, please tell me if it doesn't cause any secondary effects. If it doesn't, then consider it fixed.
Initial version.
Known Issues:
Credits:
Team Ninja/Koei Tecmo
SNK